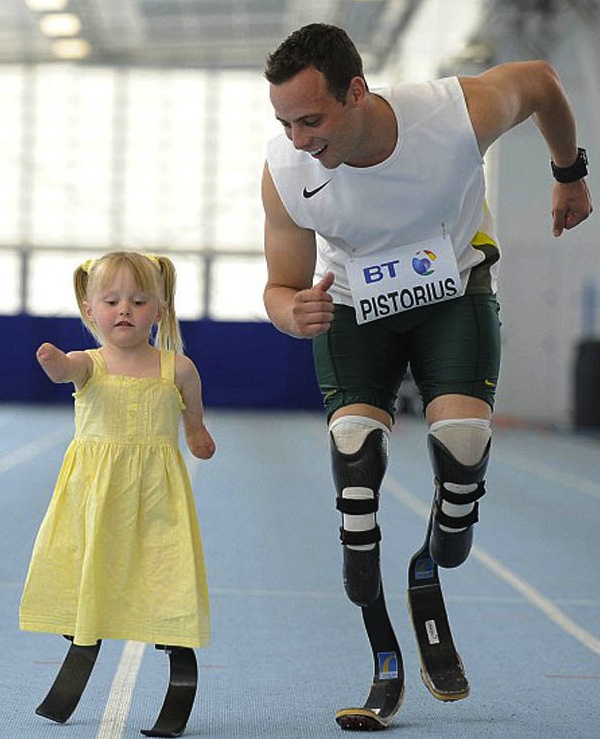 South African athlete Oscar Pistorius may have failed to medal at the 2012 Olympics but he's a winner in my book. After a battle with race officials (who ironically claimed the double amputee had an unfair advantage over other runners), Pistorious was allowed to compete against the world's greatest runners on the Olympic stage. About the race he shared, "I will cherish the Olympic race for the rest of my life." He's shown above running alongside a young amputee and being an example of how we should all use our experience to inspire others. After watching him run and hearding the whole story, I decided to no longer call him Tink Tink. Salute!!!
YouTube
-

So this is what Instagram'n is like?
Huffington Post-
Dude breaks into homes & performs oral sex.
Just another reason to become part of Team No Sleep!
BusinessInsider-

College aint for everybody. Check out the jobs you can get w/o a Bachelor's degree.
Yahoo-

So you thought you were the fastest texter in America? Try again!
ABC-

They say they're the fattiest foods. I say I need to add those things to my list of foods to eat.
Happy Place-

I wish I had the sense to write these kinds of answers on my tests in grade school.
C&D-

Well the Bronner Bros recently held their 65th International Hair Show. Their cup of crazy hair styles runneth over.